Jade Evans, Catherine Prowse (2016)
Nicolas spends his days being ignored or avoided by most people he encounters. Yet his story encapsulates many issues we cared deeply about. Such as social inequality, homelessness, zero hours contracts, the sadness of separation from family and friends.
Made with pages from Nicolas' Big Issue magazines.
Screening at: Factual Animation Film Fuss (FAFF) October 7th, 2017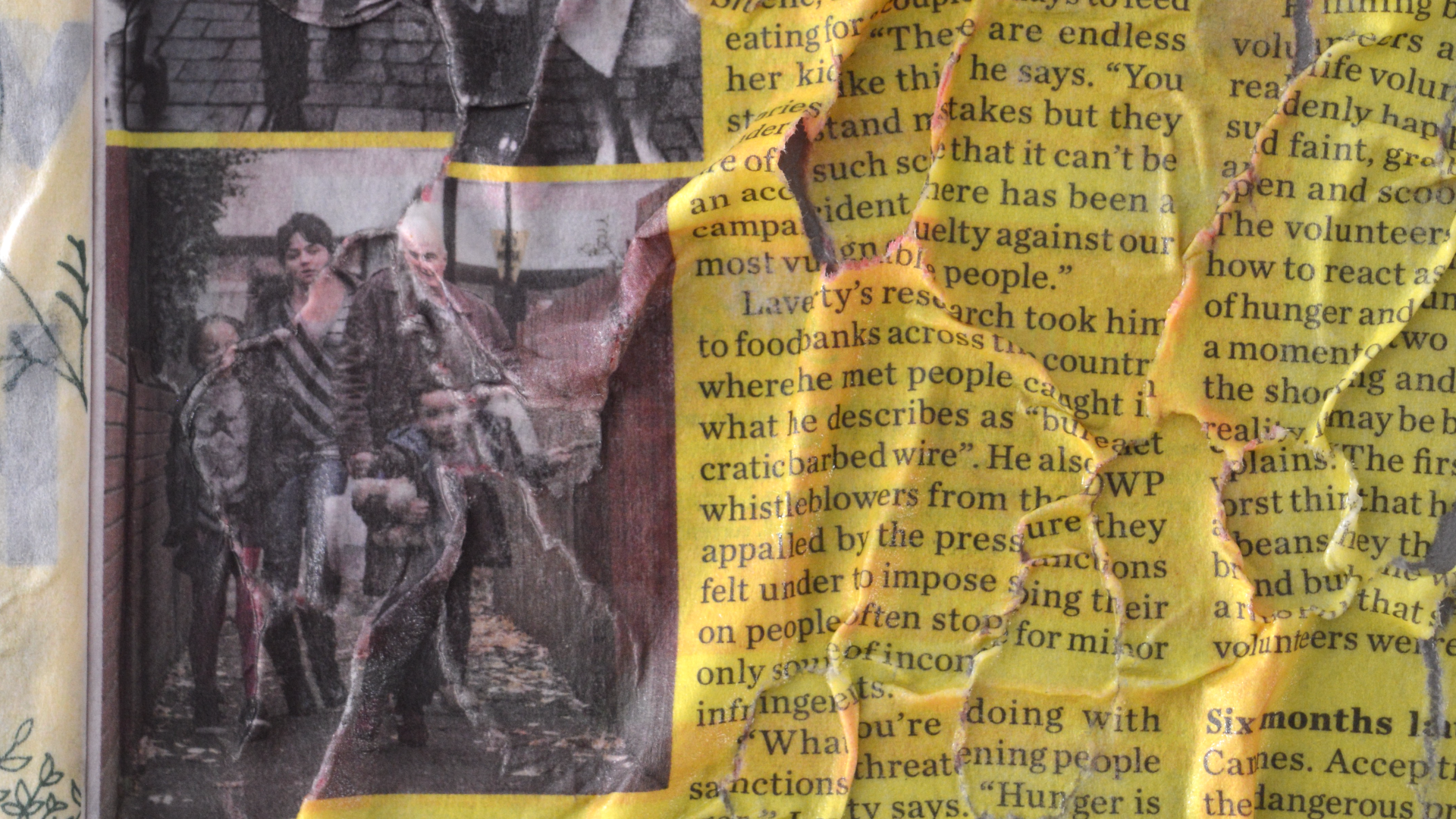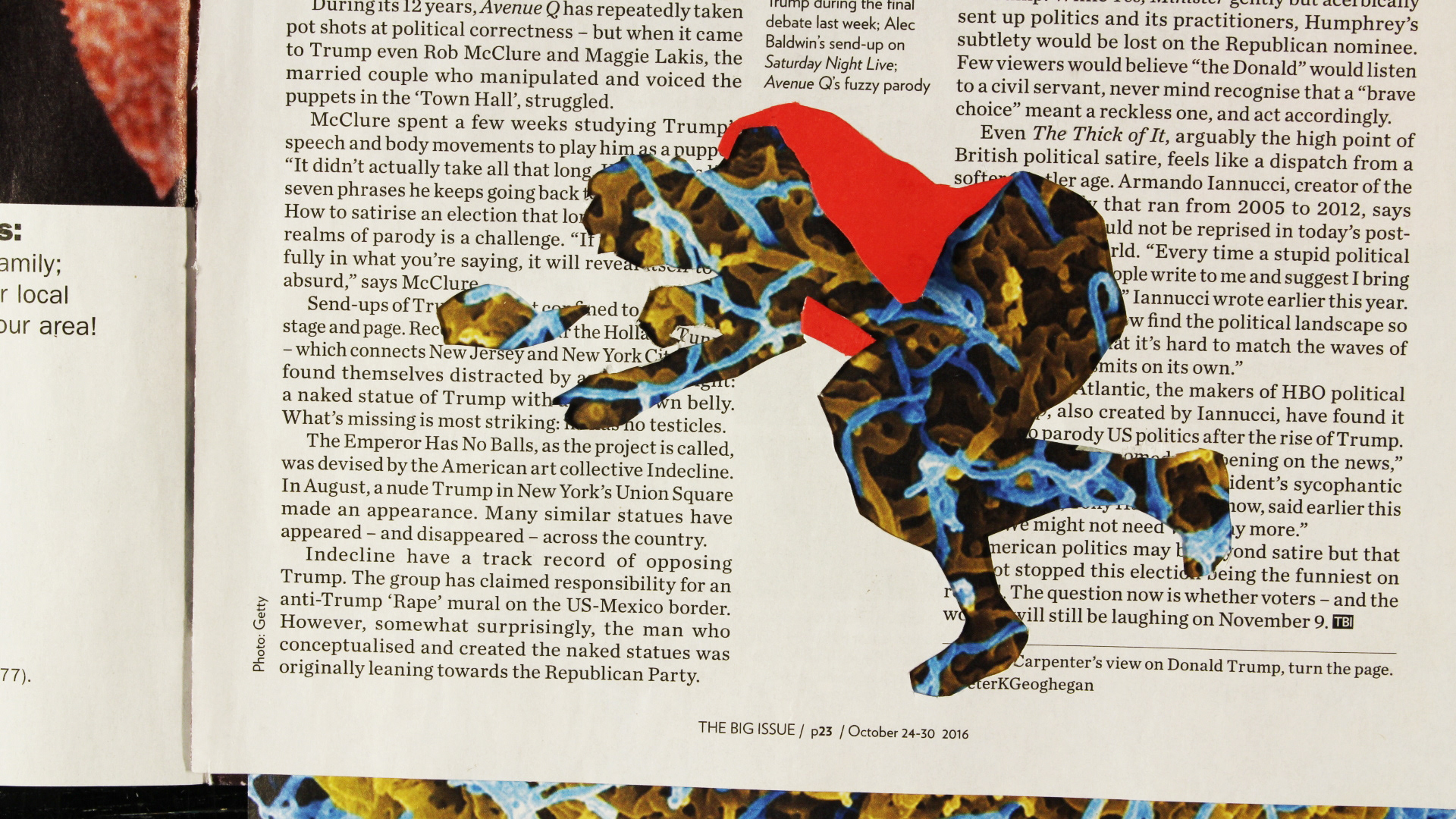 Feature from Big Issue Magazine (February 2017)